Corporate Overview
Larvotto Resources Limited was established for the purpose of acquiring and developing mineral resources projects in Tier 1 locations, namely Australia and New Zealand.
Current, near historical highs for gold and copper combined with forecast shortages of base metals production, particularly copper and the ongoing requirement for gold in challenging financial environments, suggest a bright future for metals producers.
With the ever-increasing adoption of electric vehicles and decreasing production from older mines, the outlook for copper and lithium is particularly solid. The focus, therefore, was for Larvotto to acquire gold, copper and lithium projects in logistically and operationally feasible locations and at the optimal stage of development to enable the maximum uplift from near-term exploration.
The company was successful in acquiring projects in strategic locations in Western Australia, Queensland, and New Zealand, with the ability to explore and if successful, develop into operations. The projects range from early stage to drill-ready, and all are logistically easy to access and operate, saving time and money when advancing the projects.
In November 2021, Larvotto successfully completed its Initial Public Offering (IPO) by raising $6 million and commenced trading on the Australian Securities Exchange (ASX). Following increasing investor enquiries and demand globally, the company has also commenced trading on German-based trading platform, Tradegate AG, to widen its reach.
In the first quarter of 2022, Larvotto's first exploration campaigns as a listed entity began, with programs targeting copper, gold and cobalt in Queensland, gold in New Zealand, and base metals and lithium in Western Australia.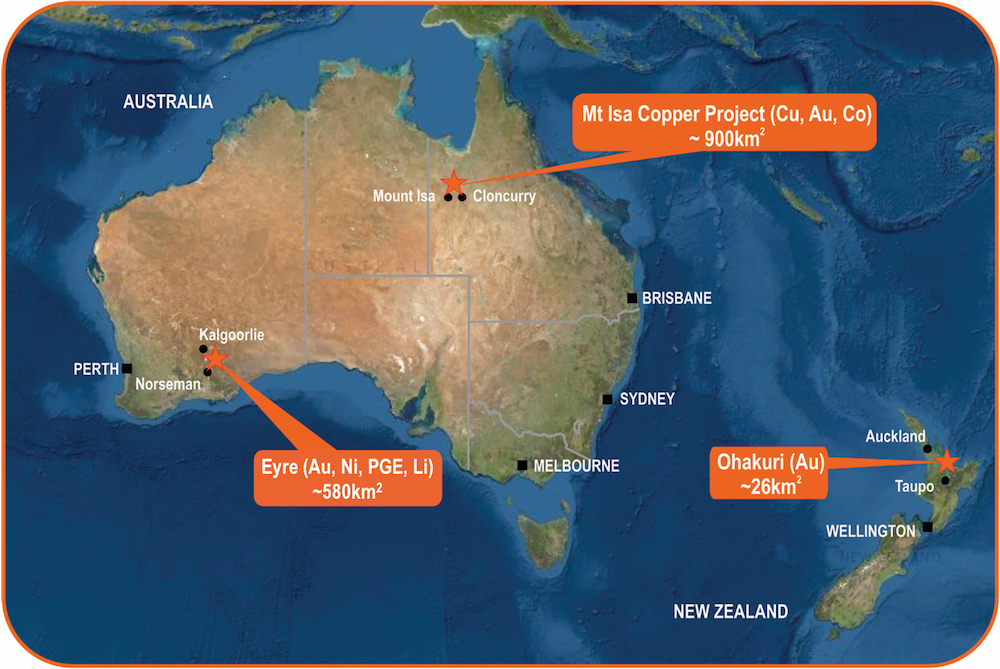 Larvotto Resources is headquartered in Perth, Western Australia and has an experienced Board of Directors with complimentary finance and technical skills.
OUR VALUES
Do the right thing
Explore alternatives
Respect our communities
Serve the project